Welcome to "Nivelo General Construction LLC" , sure you are in a right place, where you will find out, comfortable prices, well within your budget and also all our services are guaranteed because we use the best quality materials to protect your home.
​Siding Repair Replacement in New Jersey is a pretty common exterior home improvement project and it's evident by the number of companies out there doing siding work. Unlike many of our competitors in the siding replacement business Nivelo Construction doesn't invest a pile of money into radio or print advertising. We rely on our website and word-of-mouth from our many happy customers.
​Vinyl Siding: This is the most popular siding on the market today and probably the most affordable. Vinyl Siding can be very low maintenance and is usually fast and easy for professionals like Nivelo Construction to install. Vinyl Siding is available in many different colors and patterns. If you are on a tighter budget then Vinyl siding is the most economical way to side your home. Vinyl Siding is still a very good choice and when installed and cared for correctly will last a very long time. Nivelo Construction siding replacement projects include the removal and disposal of your old siding. This is an important aspect of your siding project and there are many siding contractors happy to leave you with that mess, or charge extra to handle it. When you choose Nivelo Construction to side your home you'll never even know we were there aside from the beautiful new look we've given your home.
If you need new siding for your home then give Nivelo Construction a call today and one of our siding replacement experts can setup an appointment with you to discuss your project, answer your questions, show you some samples and help you take the next step in making your home look better.
Call s for a Free Estimate(732)509-7184

Essex County Union County Middlesex County
◾South Plainfield
◾Edison
◾Middlesex
◾Piscataway
◾Colonia
◾Iselin
◾Woodbridge​​​
◾Carteret
◾Orange
◾West Orange
◾East Orange
◾South Orange
◾Irvington
​​​​◾Newark
◾Maplewood
◾Millburn​
Siding Service New Jersey
Serving Areas Of New Jersey
Home Improvement
License No. 13VH06109700
State of New Jersey
Workers Compensation
Liability Insurance:
Utica First
◾Vinyl Siding
◾Metal Siding
◾Cedar Impressions
◾Install New Siding
◾Siding Replacement
◾Siding Repair
◾Soffits
◾Ventilation System
◾Aluminum Trims
◾Gutter & Downspouts
◾Short Hills
◾Livingston
◾Caldwell
◾Verona
◾Montcliar​
◾Bloomfield ​
◾Belleville
◾Roselle
◾Linden
◾Rahway
◾Clark
◾Scott Plains
◾Plainfield​​​​​​​​​
◾Perth Amboy​
◾Fords​​​​​
◾Sayreville
◾East Brunswick​
◾Old Bridge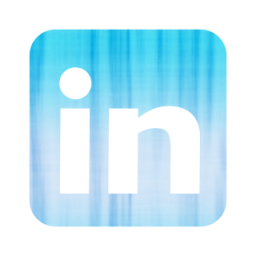 Proudly Serving New Jersey Fast,Affordable, Reliable Remodeling and Renovation Solutions "100 guarantee your peace of mind" for a free home demonstration call us at:
​ 732-509-7184